Masaichi Utsunomiya,founder of Asahi Chemical Group, has started the production of Sulphur Dyes in 1932. In 1948, production of dyes was resumed at Osaka although it's production was discontinued due to the war.
We expanded its business in the field of Fine Chemicals by applying the Sulphur Technology, in 1971, "Asahi Chemical Co.,Ltd" was renamed.
In 1991, FUKUI Factory was opened for the development of the business. In 1997, a joint venture was established in Shanghai, China. In 2004, subsidiary was established in Liyang, China to transfer the crude dyes. In 2011, this factory was closed because of environmental problem and in 2012 Asathio Chemical Viet Nam was established in South of Viet Nam to succeed the production.
In 2012 marketing of Dyes and Silicones were transferred from Asahi Chemical, in 2013 the manufacturing activities were also started.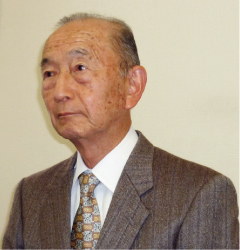 Chairman and Executive Director CEO Masaaki Chatani