We are a manufacturer that responds to the demands of numerous industries by providing technology related to the synthesis of sulfur compounds.
Our unique technical capabilities, responsiveness, and expertise, developed over many years, allow us to respond swiftly and flexibly to the needs of our customers.
Strength 1: Manufacturing many products that no one else in Japan provides
Since our founding, we have developed various products that make full use of our grasp of sulfur compound synthesis technology.
We are Japan's only producer of the "1-thioglycerol (thioglycerin)" used in pharmaceuticals, permanent wave solutions, and the surface treatment of electronic materials, as well as "sodium 3-mercaptopropane sulfonate" which is used for electrolytic copper plating.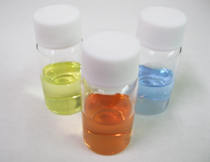 Strength 2: Our highly specialized researchers are in charge, every step of the way, from research to mass production.
A salesperson familiar with organic synthesis interacts directly with the customer concerning contract manufacturing. This same person is in charge of everything that happens, from the research stage to a proof-of-concept process, to mass production.
This stabilizes quality and enhances the speed of development.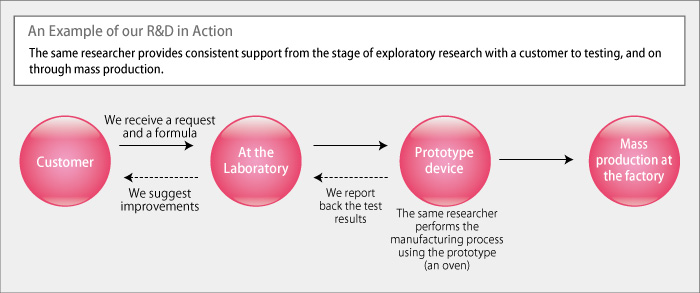 Strength 3: Knowledge of how to handle sulfur compounds safely and hygienically
We take all possible measures to avoid adverse effects on the local environment, either temporary or long-lasting.
We also began paying close attention to environmental issues from early days, when not many organizations were focused that issue. That's why we have developed water-based products that have a low environmental impact.